Traditional Metal Braces
Traditional braces from SmileTown Orthodontics Braces & Invisalign are a good choice for patients who need a durable, relatively economical way to straighten their teeth. Thanks to recent technological advancements, today's metal braces are much smaller compared to earlier iterations.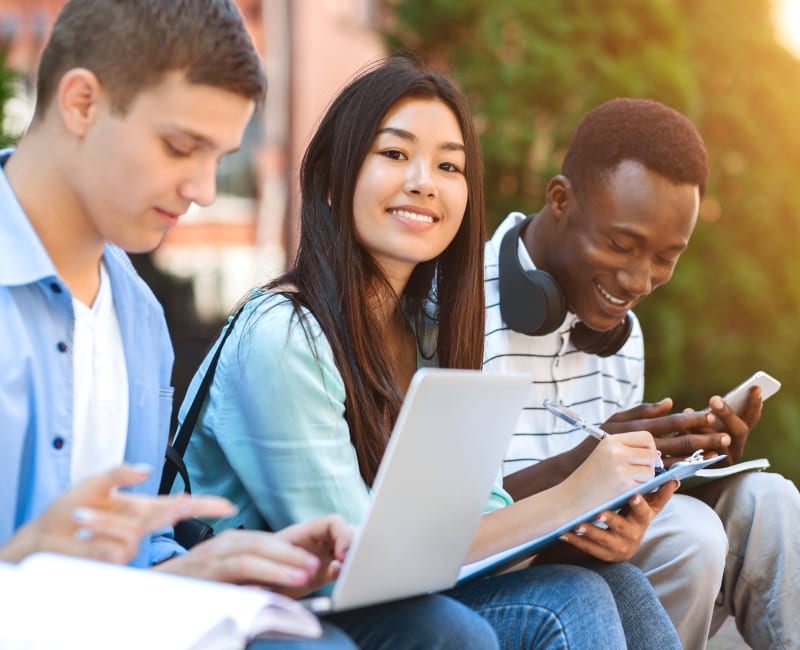 What are metal braces?
The most common type of braces have been used for more than 100 years. Small brackets are attached to each tooth and secured using small rubber bands (you can choose to accessorize with a singular colour or a variety of colours). 
A great choice for children and teens, metal braces have received an upgrade from decades past. They have become smaller, less noticeable and more comfortable as advances in technology are made. 
Made of white ceramic material, clear braces are a great option for children and teens who need to have their teeth straightened but have aesthetic concerns about wearing metal braces.
While metal braces are still the most noticeable, they are more economical and durable than many other types - ideal for those who play contact sports. 
Patients will need to continue practicing excellent oral hygiene while caring for their teeth by brushing and flossing daily. Plus, our orthodontists at SmileTown Orthodontics Braces & Invisalign are always here to answer any questions or address concerns your child or teen may have during treatment.
Why choose metal braces?
Metal braces are the most reliable way to straighten teeth. They have been used for decades to help resolve a number of orthodontic issues for patients of all ages, and recent advances in orthodontic technology have made traditional braces sleeker and smaller.
How do metal braces work?
Metal braces use a system of wires and brackets to straighten crooked, crowded or disproportionate teeth. The orthodontist will attach a bracket to each tooth, then connect the brackets to a wire spanning a row of teeth, which will then slowly and gradually shift into their corrected positions. 
These braces are a great option to treat orthodontic issues such as crossbites, overbites and underbites. Larger elastic bands can be attached to brackets and stretched between upper and lower teeth for this purpose.
The small elastic bands are used to hold teeth in place, and the wires will be adjusted periodically - typically every 6 to 8 weeks - to ensure the braces are working as intended. 
As with other types of braces, the duration of each patient's treatment time will vary depending on their specific issues, but usually takes about 2 years. 
Are metal braces right for your child or teen?
If your child or teen is not a candidate for clear aligners and they need a durable, relatively affordable option to straighten their teeth, metal braces may be for them. 
For extreme overcrowding, traditional braces are a better option and less costly than clear braces, clear aligners and other treatments. 
Similar to clear braces, metal braces are fixed and not removable. This means your child or teen won't have to remember to put them back in after eating, brushing, flossing or playing sports. 
Many patients choose metal braces for less visible teeth and other orthodontic options for teeth that are more visible when they smile. Our orthodontists can help you and your child decide if metal braces are right for them, and address any questions or concerns you may have.