SmileTown Orthodontics is profiled in Glacier Media's 'Vancouver's Profiles of Excellence', along with several of 2022's top businesses across several fields in the greater Vancouver area and across Canada.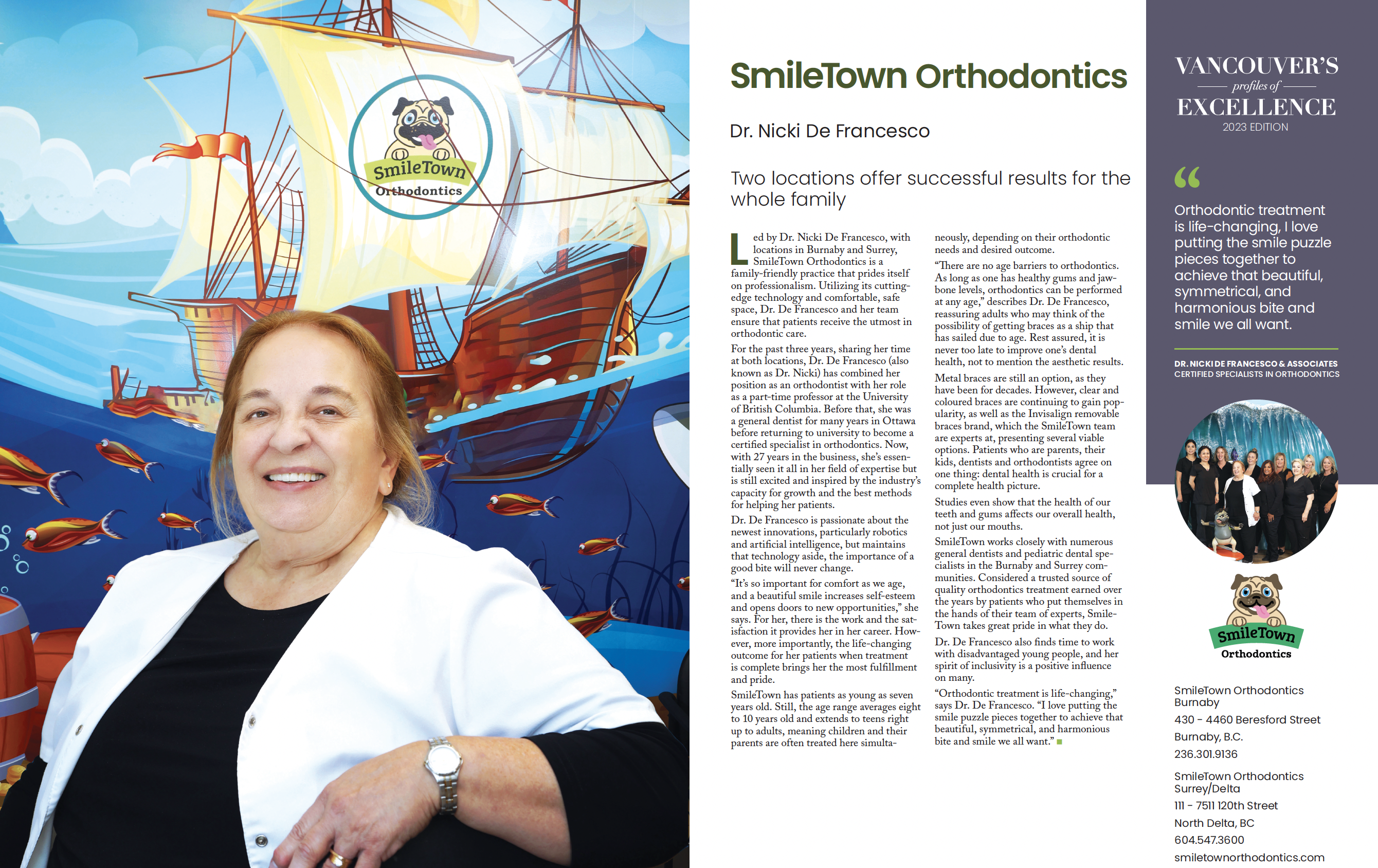 SmileTown Makes The Grade
Featured in the enclosed article is a profile of the SmileTown practice, highlighting Dre. Nicki De Francesco and her contribution to orthodontics in the Vancouver area. 
What Is It?
The 2022 Edition of Vancouver's Profiles of Excellence is a showcase of the most highly regarded business professionals and companies in B.C. and across Canada. 

The featured profiles in this year's magazine cover innovative businesses across all industries, from an investment firm celebrating 100 years in operation to a new pioneer in the growing natural health space, all of which exemplify the definition of 'business excellence'.